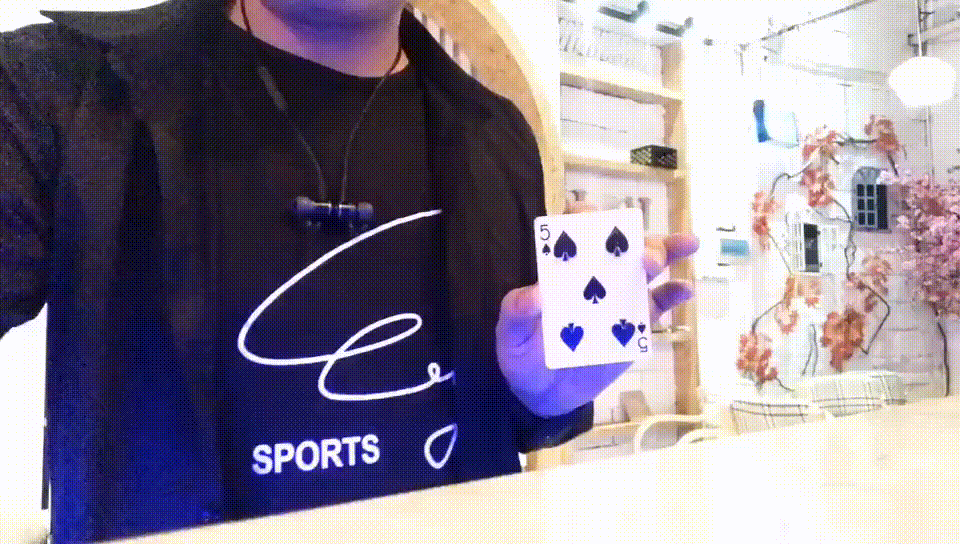 Ultimate Moving Point PRO (5 to 9)

Have audience choose a card from the deck.

Magician shows an envelope and tells audience that his prediction card inside.

As we have seen in many magicians performances, the prediction card must match the chosen card.

Both the prediction card and chosen card are shown. (Let's say the prediction is 5 of spades, and the chosen card is 9 of hearts.)

As everybody knows, 5 and 9 are NOT same. Did he make a mistake? Is it possible he is not a good magician?

No, this is just beginning of the climax.

Once he does a magical gesture, the two pips on the prediction card start to move slowly.

You might not believe what is happening, but it is happening right in front of you...

The prediction card changes right in front of your eyes to match the chosen card exactly!!!

The prediction card changes from 5 of spades to 9 of hearts!!! Amazing!

This product comes with gimmick card and detailed video instruction.

This gimmick card fits into a regular bicycle card. The bicycle deck should be prepared by yourself.