https://cloud.video.taobao.com//play/u/1078603494/p/1/e/6/t/1/280423452439.mp4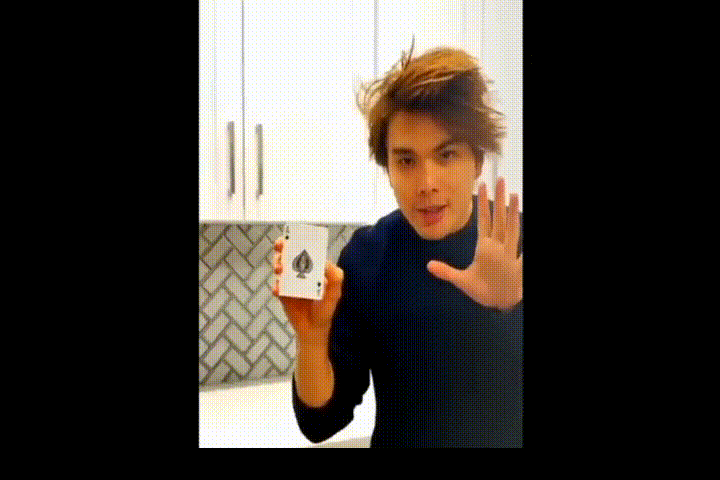 Split Ace of Spades
The magician shows an Ace of Spades. He blows on it, then the spade on the card splits to 4 pieces and they slowly move around. You might not believe what is happening, but it is happening now in front of you... The Ace of Spades becomes 4 of Hearts!

You can also use it as a prediction. The prediction card is Ace of Spades, and the chosen one is 4 of Hearts. Did you make a mistake? No, The prediction card changes from Ace of Spades to 4 of Hearts in front of their eyes!

Comes with gimmicked card and video instruction.