Effective 1 July 2021, there are significant changes to the European Union's Value Added Tax (VAT) rules impacting imports into the EU valued up to EUR 150.
The VAT exemption at importation of small consignments of a value up to EUR 22 will be removed. This means all goods imported in the EU will now be subject to VAT.
All receivers will be charged VAT ((value of goods+shipping cost)*VAT rate) and a €8 disbursement fee (UPS customs clearance fee) when receiving, and we will declare the value of goods as low as possible. The period of customs clearance will be longer than before.
VAT rate of EU member states: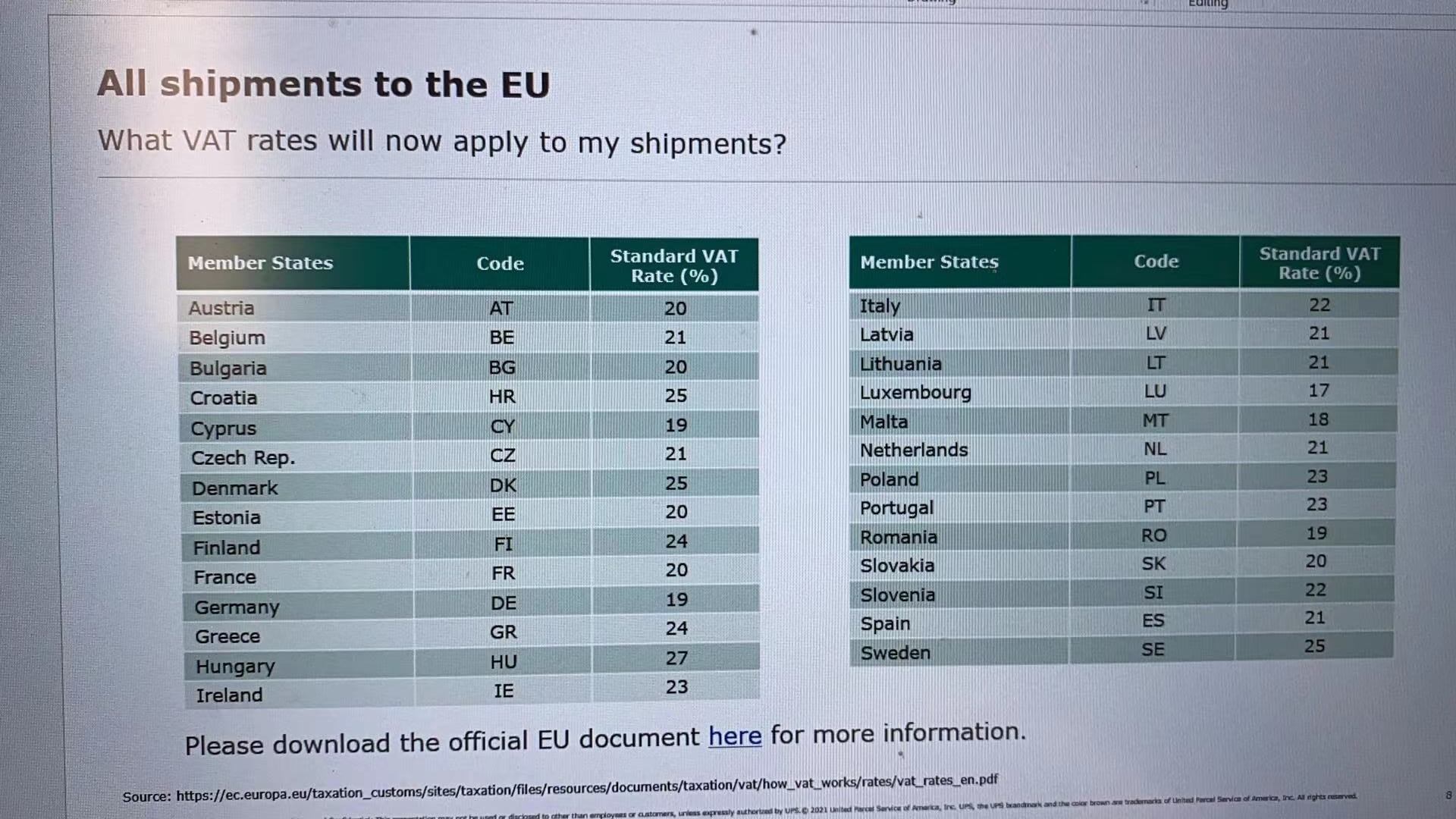 More about the EU VAT rules, please visit https://ec.europa.eu/taxation_customs/business/vat/vat-e-commerce_en