Jumbo Psychic Nut (Remote Control)

Effect
Magician introduces a jumbo bolt and a jumbo nut. Now he asks spectator to screw the nut onto the bolt and hold the bolt, then the magician sends his psychic power towards the bolt... The nut on the bolt visually starts spinning. Under the command of the magician the nut can spin up or down.

The bolt and the nut are completely examinable before and after performance.

No slight of hand needed. The bolt and nut do all the work for you.

- Remote control (no hands, more convenient and natural)
- Completely examinable before and after
- No angle restriction
- No need to reset

Comes with a jumbo bolt, a jumbo nut, a special remote, a battery charger and instructional video.

Please supply a Li-ion battery (10280, ≥180mAh, 3.7V, 10mm*28mm) like the picture below and an alkaline battery (23A 12V) by yourself.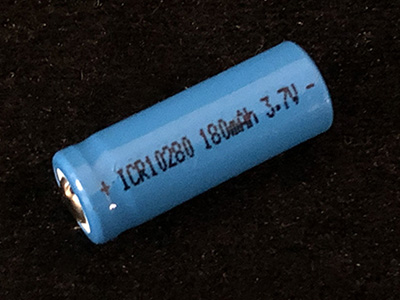 If you couldn't find this battery in your country, you can buy it online, such as here, or choose our "with batteries" option (but the price will be higher because it needs to be shipped by battery route and the shipping cost is higher).